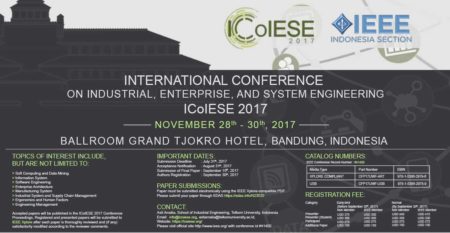 The 1st International Conference on Industrial, Enterprise, and System Engineering (ICoIESE) aims to bring together researchers, engineers and practitioners interested in the advances and...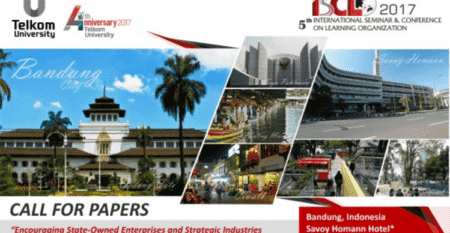 Herewith we inform you that Telkom University is organizing The 5th International Seminar and Conference on Learning Organization (ISCLO). This event will gather eminent academicians, and practitioners from...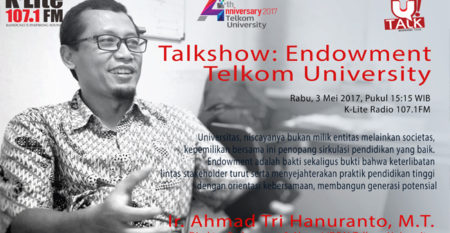 Talkshow: Endowment Telkom University Wednesday, May 3, 2017, at 15:15 pm K-Lite Radio 107.1FM With resource persons: Ir. Ahmad Tri Hanuranto, M.T. (Director of...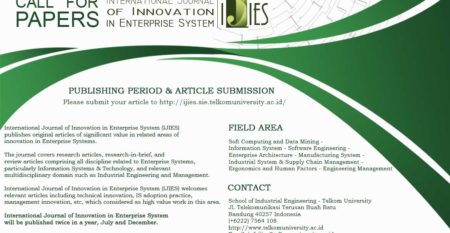 The International Journal of Engineering & Science is aimed at providing a platform for researchers, engineers, scientists, or educators to publish their original research...