FRI Juara Favorit di Event Arkavidia ITB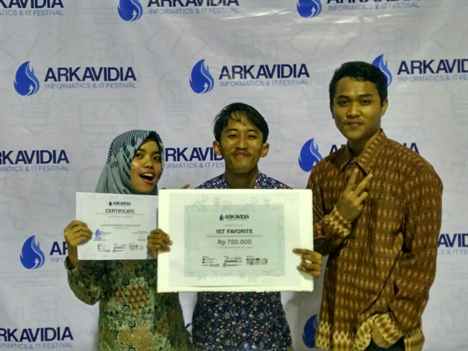 Arkavidia merupakan acara yang digagas oleh HMIF ITB. Pada event Arkavidia kali ini diselenggarakan pada tanggal 9-10 Febuari 2018 Arkavidia mengambil tema "Gaining Independence in IT through Innovative and Sustainable Startups".  Terdapat 4 jenis perlombaan  yang diselenggarakan dalam Arkadivia, antara lain Programming Competition, Technovation, Capture The Flag, dan Hackavidia.
FRI yang diwakili oleh Ginanjar dan tim berhasil meraih  juara favorit di event lomba Arkavidia ITB tersebut. Selamat kepada Ginanjar & Team,.. FRI Juara….